Where I'm Stood
Producer: Upstage Centre Youth Theatre
Director: Matt Harper
Based on the stories, dreams and beliefs of over 100 young people living in York in 2015, this cutting-edge documentary theatre experience aimed to show audiences a different side of the historic city. This verbatim infused performance told stories
of friendship, leaving care, grandparents, social media, age gap relationships, finding who you are, new starts and
blue
hair
!
This production toured three city-centre venues in September 2015: Upstage Centre Youth Theatre, York Explore and York Boxing Club.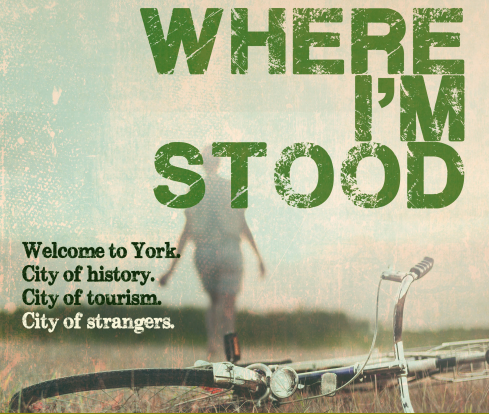 Audience and Press Feedback:
Emotionally exhausting and very engaging. With themes that even as an adult, ring true on so many levels: turning up with a painted
smile, lack of confidence, trying to look after people who do not want to be looked after. The play was exhausting, but not as exhausting
as life sometimes. I'm glad I saw this play. Thanks
Great acting, great project, important for young people to be heard.
I was blown away by the performance & at times near tears as moment hit close to home.
I am 76 years old. These issues were brilliantly displayed and reflect the angst and agony of youngsters. This performance is to be
commended — it is still relevant to me now. Thank you so much.
Great show! Social justice, from experience.
As a Childline counsellor I hear experiences similar to those portrayed on a weekly basis. I think the young actors did a fantastic job of
portraying + conveying the realities of growing up.
Thought provoking and interesting.