Mistero Buffo by Dario Fo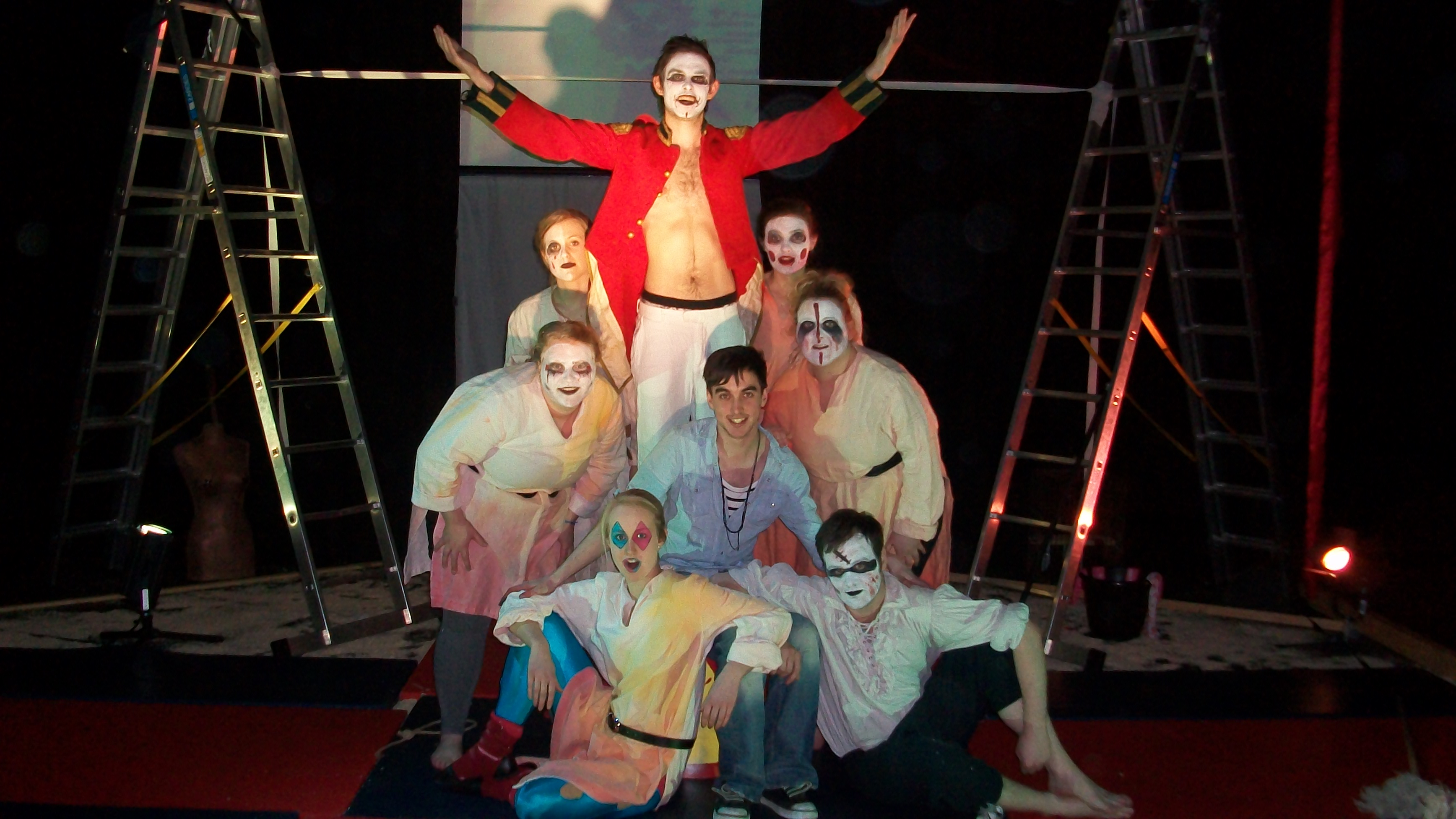 Directed, Edited and Conceptualised by Matt Harper.
As part of the Create '10 festival, York
'The same mess on a different day...'
Power. Honour. Love. Hate. Wealth.
Do we have these thrust upon us against our freewill or do we acquire them through the way in which we conduct ourselves and the decisions we make?
Roll up, Roll up! Come one, Come ANY! Witness Dario Fo's spectacle come to life...and to death! This is a place where nothing is as it seems; where the peasant towers over beaurocracy, where fools become kings, where lies can save heartache and crippling illnesses can be paramount in survival. Within the glistening circus of life some things ask for a second look; whether you are the common man or Jesus Christ himself, no one is safe from falling off this tightrope.